JEAN BLOCK
Jean Block is a nationally recognized trainer and consultant on nonprofit management, board governance, fundraising and social enterprise. She is president of Jean Block Consulting, Inc., and Manager of Social Enterprise Ventures, LLC. Her experience includes leadership positions as both board and staff of numerous local, regional and national nonprofits.
Jean has written 2 books on nonprofit management: The ABCs of Building Better Boards and Fast Fundraising Facts for Fame & Fortune. She also created the curricula for "Expedition" and "Road Trip" training in social enterprise and "Exploration – Management by Assessment.
With her experience advising and supporting non-profit women around the world, Jean has been a valuable insight to Skirt Strategies for articulating how to best appeal to the professional woman, not just at the entry level but to also appeal to those that have "been around" and seen it all. Thanks, Jean, for your energy and willingness to delve into our tips and techniques to try them on for us! And let's hope we never have to get your advice for having become "non-profiting.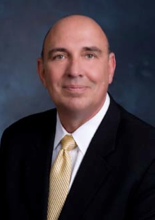 GENE FRASER

Gene Fraser
leads Northrop Grumman's activities associated with program management, quality and engineering. In program management, Fraser leads the company's Program Management Council, conducts special program reviews and takes responsibility for the company's non-advocate review process. In quality, he leads the Corporate Quality Council and the company's efforts to continually enhance quality management systems across the enterprise. Fraser also leads the Corporate Engineering Council and provides leadership for engineering collaboration efforts across the company.
In his prior role, Fraser oversaw all engineering functions for the three divisions of Northrop Grumman's Aerospace Systems (AS) sector ― Unmanned Systems, Military Aircraft Systems and Space Systems ― and Advanced Development Programs. He also provided oversight of global product development, leading the team responsible for maximizing the use of already-developed, common enterprise products and solutions.
Fraser served more than 27 years in key leadership positions on government programs in the U.S. Marine Corps, including command of an F/A-18 strike fighter squadron. His final active duty assignment was as the commanding officer of the U.S. Navy's Atlantic Test Wing.
Fraser earned a bachelor's degree in chemical engineering from the University of Florida and a graduate of the California Institute of Technology Program for Strategic Marketing of Technology. He is also a graduate of the U.S. Naval Test Pilot School and has flown more than 6,000 flight hours in 82 models of fixed-wing aircraft and helicopters. Fraser is a member of the Society of Experimental Test Pilots and a former member of the Association for Unmanned Vehicle Systems International board of directors. He is the Association's current treasurer.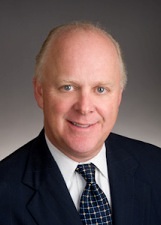 JOE KESSINGER
Joe Kessinger is an entrepreneur, investor and workout executive with more than 25 years experience in high–growth business development and turnaround management. He provides expertise as a CPA, venture investor, business owner and consultant. Joe is widely recognized as a turnaround and start-up expert who has advised over 100 businesses on alternative sources of capital.
He has been employed by two Big 4 accounting firms (KPMG and Ernst & Young), managed venture capital portfolios, managed two technology business incubators and has started, owned and operated six different businesses, including an electronics manufacturing company and a medical device manufacturer. He also currently serves on the Advisory Board of six privately-held businesses.
Joe holds a Bachelors degree in Business Administration from the University of Missouri and is a graduate of the Center for Creative Leadership and the Centurions Leadership Program. He was the founding member of the Bi-State Investment Group, the co-founder of the Kansas Women's Business Center and on the founding boards of both KC Catalyst and KC Sourcelink. He was also host of the "TecTalk" radio program and was author of "Guide to Business Financing in Kansas".
Joe's entrepreneurial advice has been a beacon for Skirt Strategies whenever we hit those critical junctures. Thanks to Joe for driving us through crucial questions when we needed to stake out a firm direction in our business development!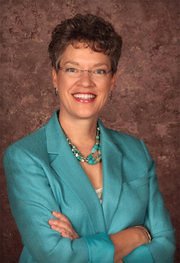 DR. MEGGIN McINTOSH

Dr. Meggin McIntosh is called "The Ph.D. of Productivity"™! Through her company, Emphasis on Excellence, Inc., Meggin has optimized the momentum of thousands of professionals who want to become more productive. She does this through workshops, coaching, and publications on time, paper, information and life management. In addition, Meggin consults with individuals in their offices to ensure their organization and productivity in the work environment and she publishes several no-cost weekly e-zines subscribed to by professionals around the world.
Meggin is known for her humor and practical knowledge. While a professor and administrator at the University of Nevada, Reno, Dr. McIntosh won numerous teaching awardsundefinedat the college, university, state, and national levels. To the surprise of many (but not the surprise of others), in December 2003, she left academia to be able focus full time on her company's mission of supporting bright people who want to be more productive so that they can consistently keep their emphasis on excellence – and thus, the name of her company is Emphasis on Excellence, Inc.
Skirt Strategies has often seeked out Meggin for her creative approach and willingness to partner with other smart women. We shouldn't be amazed at the HUGE band of loyal followers that she has at Emphasis on Excellence, Inc, most of whom are women thirsty for more of her training. We secretly hope to eventually turn Meggin into our VP of Productivity at Skirt Strategies.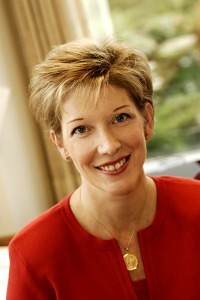 JACKIE WOODWARD

Jackie Woodward has been Vice President of Marketing Services at MillerCoors since July 2008. In this capacity, she is responsible for leading MillerCoors' media and digital initiatives; sports and entertainment alliances; and business affairs.

Woodward joined Miller Brewing Company in April 2006 as Vice President – Media and Marketing Services. Prior to joining the beer industry, she held several positions at McDonald's Corporation both domestically and globally, culminating in her role as Vice President, Global Marketing where she led McDonald's global Balanced Lifestyles initiative. From 1990-2006, Woodward defined McDonald's sports strategy and expanded its presence in significant sporting and entertainment events, including the Olympic Games and the World Cup. She was one of the leaders of the team that launched McDonald's first-ever global, award-winning advertising campaign, 'i'm lovin' it' and was also one of the architects of global marketing at McDonald's.
Woodward was named one of Advertising Age's "Women to Watch" in 2004 and a "Media Maven" in 2008. She was also named Sports Business Journal's "25 Most Powerful Women in Sports" in 1999.
Jackie brings a global perspective to Skirt Strategies as well as a corporate leadership experience that we appreciate. With her incredible accomplishments, Jackie is a resource that we are proud to have.