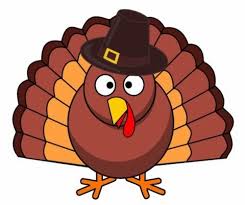 With civil dissention running the gauntlet in every corner of our world, it's a perfect time to take inventory of where you stand on your end of civility at the Thanksgiving table this year.
Family time can be pointedly uncomfortable for some. It's a dichotomy of expectations. On one level, you're most comfortable with these people, yet when politics or religion become the focus, emotions bubble up and lucidity fades. Why are we so much more affected by those closest to us when we hear something from them that contradicts our own beliefs? And holidays – phew!  Civility at Thanksgiving seems to be the icing on the pumpkin cupcake?
To some degree, it's likely that we are partially uninformed on at least some issues. Unless you intentionally and exhaustingly expose yourself to a wide range of media outlets and social functions, or you spend time with an assorted array of the population, you've probably been influenced to have an opinion on one side or the other. Humans are notoriously programmable. Just take a look at any cult where members are isolated.
 We don't see things the way they are.
We see things the way we are.
Want some help? Consider how you can grease the skids of your family occasion ahead of time so that any potential for abrasion is waylaid. Here's my familiar method known as: Situation – Know This – Try This.
SITUATION:
Family time is looming. Sure, you're envisioning the cornucopia of delectable dishes and the warmth of a spiked cider. But as nicely as the libations warm up your innards, so doth they melt the walls of wise judgment. Familiarity leads to fair game opinionating. Look out!
Here's my favorite new alliterative statement: friction flies freely at family functions. (a little chuckle here).
KNOW THIS:
Many experts agree that a family gathering is actually the ideal platform for teaching appropriate tolerance and civility. What a concept! Civility at the Thanksgiving table. But considering the amount of self-control and verbal diplomacy that might take, you may choose to forego that teachable moment.
In my family, the conflict mode is attack. We have a few quieter ones, but we are mostly genetically predisposed to outspokenness. While there is a tendency to eventually retreat after the initial gamely conflict, my family has sent the message though our behaviors that tossing witty and sometimes pointed words is the way to verbally spar. For most of us, that's our Go-To method of engagement … as much as I hate to admit it. The eventual apology can be dreadful.
TRY THIS:
Decide which direction you want to go for open discussions at this year's family gatherings. Set a ground rule ahead of time. "I propose …."
Then when something happens at the dinner table, take one of two paths, depending on your ground rule:
Engage
or
Acquiesce
Here's some practice:
Trigger:
A political statement creeps into the convo. It's contrary to your belief. And for good measure, let's throw some ignorance into the stew. To you, it reflects an ill-informed data source that's ignoring a global virtue that every man woman and child should live by.
(By the way, if you're reading any political slant into my scenario setup, you've already tainted your reaction. Fair warning on your self-control.)
So, from here's you're either acquiescing or engaging.
A path to engage: (called Diplomatic Disagreement)
Listen as if you care. And by that, I mean it. Care.
Quell the counter-argument forming in your head.
Breathe. Let go of reactiveness or impulsivity.
Stay clearheaded and craft your opinion, beginning with a simple acknowledgment of what you heard.
Scripted Options for engaging:
Hmmm. That's interesting. Why do you think that?
I know you think that. I appreciate it. Not me though.
Yeah, I get that. (But) Here's where I'm coming from ….
(Always savvy to leave the BUT out, called a BUT-ectomy.
If you hear something flung back your direction, don your tough skin and repeat the steps. Expect that you're not going to change others, but you might … you just might … feel better knowing you've stated your position.
A path to acquiesce:
Listen as if you care. And by that, I mean it. Care.
Quell the counter-argument forming in your head.
Breathe. Let go of reactiveness or compulsion.
Stay silent and when you can, change the subject or pull the tablecloth up over your head.
Power in Emotional Intelligence
You can hear the emotional intelligence required for most of these, right? Let's just assume you're reading this BECAUSE you're emotionally intelligent anyway.  So you're that much closer to getting it right. Nice!
Emotional Intelligence involves four domains: you're recognizing your emotional tendencies and you're controlling them, plus you're recognizing any emotions involved with others and you're managing them through the social interaction. Remember that the person with the highest emotional intelligence may indeed be the one that has to work the hardest.
Let go of the need to WIN. You've stated where you are. It's on them to either listen …  or not.
Does Family have to mean Drama?
This engage or acquiesce discussion just made the initial rounds in our politically diversified family as a prep for next week's holiday. I tested the waters by proposing the "no politics" discussion to see what others might like to do.
Maybe I'm reading things into it, but it seemed to me that the youngest generation in the crowd was most willing to let it all go. Here's how my niece, Ellie, so eloquently put it.
If someone brings up politics, "we smile at each other and brush it aside and enjoy the little bit of time we have with each other."
Those of us crusty ol' aunts, uncles, moms, dads, and grandparents are too often the first to throw something on the table for a feeding frenzy. Hmmm. Is that because we are most experienced at diplomacy in our mature years?  Or because we are more inflexible to opposing views and eager to fight and defend? I could make an argument for both.
And sprinkled on the cupcake icing … pretty little antacid tablets.