Ready to Move Your Life Forward, and Manage your Career More Adeptly?
Join the Tribe and See It Happen
WHERE IS YOUR HEAD?
Cool!  So you're at this page because you're thinkin' about making some changes.
I like that. It makes me wonder what's driving you.
So fess up.
What is it in your career that needs the nudge?
Are you wanting to get unstuck? OR
Maybe your life is an endless trail of unfinished and frenzied activities so you're feeling super-stressed  OR
You are simply not where you know you COULD be.
I know what it's like dealing with the whirl and the emotion. Try my situation:  a 5' tall, female, blonde engineer, and in a technical world of male techies, despite being an experienced professional alongside them. (That's me … Katie)
Then toss in family, community life, neighborhood activities, and 2 active kids … recipe = out of balance and unsure of my capability to DO IT ALL.
And you know what? It affects your self-confidence and a composed day!
Now I have a flexible self-employed job, I control my own schedule, and I don't feel frantic and ineffective, especially when outnumbered by confident men. (That sounds like an infomercial ….)
I have published 2 books and stopped counting my followers at 1000 some time ago.
I am asked to come speak to women's groups regularly, with the most common feedback being "So inspirational!"
MEMBERSHIP
So I invite you …. Get on board with me and Carol at Skirt Strategies.
It's a regular dose of training (in small pieces, thank you!) and the sense that you're in a pack of like-minded women all experiencing the same thing.
Oh yeah. SO it's not free. But it's pretty damn cheap. On sale now from $37/month – discounted to only $27/month

It's only $27 monthly (You are wayyy worth that!)
NOT SURE?
Don't know yet if you are willing to join. Maybe this will help…
We, at Skirt Strategies, operate by certain tenets (the girl code)

Women do things differently
Women's natural leadership traits are strong business levers when utilized
When outnumbered, women's natural skills may not emerge
Women are not moving into higher leadership positions often because they feel uncomfortable adapting male leadership attributes to fit in
We teach women to embrace their natural leadership strengths
Learning should be fun!
Ergo, allow me to outline the membership.
Different training topics on a well-rounded offering of leadership skills
Monthly small group coaching session to feel connected to other women out there
All the past webinars free (see the products page to be wow'd – you get nearly all these free)
A library of leadership skills in bite-sized format: a specific assignment on a 1-page pdf and a short podcast to listen to
Access to the private FB group for discussions and small assignments.
Discounts when we offer webinars and teleseminars
Discounted services like 1:1 coaching with Katie and other products

$27
TELL YOU MORE?
Here are a few samples of the monthly training topics we have focused on in the past:
Work-Life Balance: Keeping Your Sanity
Your Leadership Story
Seeing Achievement Through Targets & Goals
Standing Out In a Male-Dominated Workplace
Tending to Key Relationships: Getting More Impact
Money Mindsets: How Your Relationship With Money Affects your Success
The Efficient You: Developing Habits to Excel
Painless Meetings
The Valuable You: Creating an Image that Shines
Teambuilding: Getting any Group to Resonate
HOW TO TELL IF WE'RE YOUR GALS
What makes us at Skirt Strategies different?
We understand that the women's dilemma has not been solved. Our workplaces aren't designed for a woman's life, or her career. No wonder we're crazy.
What's possible? You can get focus and you can get control if given the right tool. Our training and regular accountability will help you live your life gracefully, be a natural leader and help you get noticed as a woman of influence.
What is different now?  Research is proving that a woman's position in the workplace is critical. So women are gaining more attention, and companies are wanting to take advantage of that. That's why you should take advantage of the training we provide! We will help you with professional growth so you can easily and naturally move into the position you desire.
Here's what you will be expected to do:
Be open to training and tips sent to you in email. Know that you don't have to read everything. Know that you might not connect to everything. Don't feel that it's overwhelming you — just recognize that it's there as support, if only in the background. Stay sane … focused … composed.

WHAT OTHER WOMEN SAY
Testimonials  – just listen to our fans.
I feel powerful now, and I feel I have more energy than I've had in a really long time. – Lisa Adkins, technical entrepreneur
I use this every week. I love everything you pass along. Don't change a thing.  – Sue Neal, restaurant distribution executive
Katie really just so impressed me and blew me out of the water with her experiences and her techniques and leadership – Gina Cardinali, researcher in healthcare
AND …. You will be among other women who are all on that same train …. Let's support each other! Let's support the cause.
If you are not happy with the membership. I will refund you your investment for up to 6 months.
Katie Snapp
PS – here's the recap
You want a little more sanity in your weekday.
You now see that the answer lies with you and your self-management.
Being a better leader and developing professionally would definitely help.
Tiny trainings, Big results over time.
You've just learned there's a wedge opening up for women in business.
Voila – get some help from Skirt Strategies with our weekly training advice and setting an intent for the week.

$27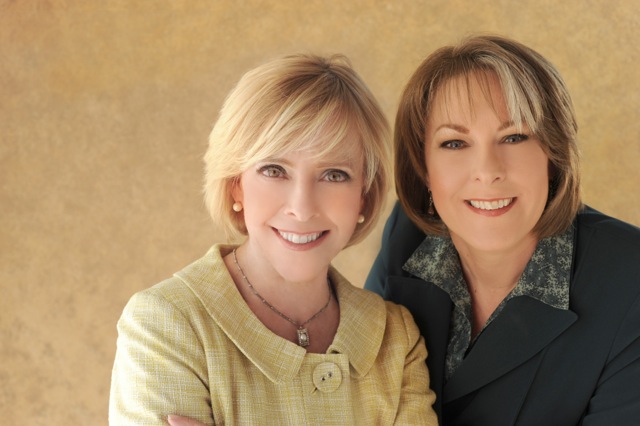 We guide professionals to gracefully move into positions of leadership. Through our experiential workshops and membership community, we help women learn to communicate with authority and self confidence, manage with natural leadership tendencies and uncover and refine a clear professional style that gets women noticed and heard.