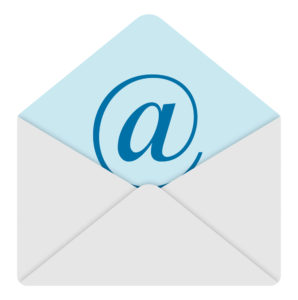 by Guest Blogger David Goldsmith
It wasn't the response she was expecting. After working on a PowerPoint late into the night and sending it to a client, my colleague Robin got a painful email a few hours later that hit her hard.
"Thanks for sending. Will look at this later, have a few concerns. Let's talk soon."
Robin got hooked by the "few concerns" and felt unacknowledged for the long hours she had put into the PowerPoint. She was deflated.
However, when she and her client did talk the next day, it turned out he was delighted with what she had put together. Not surprisingly, he did have a few edits, but he was also very appreciative of her efforts.
How Technology Hinders Us
That difference between what Robin's client meant to say and what came across in his painful email is an all-too-common problem caused by our modern style of communicating.
We have all been a victim of it … maybe even a perpetrator.  
One of the big issues with electronic forms of communications is that context and tone of voice are missing. If you and I are on the phone, I can hear your voice. Humans are well trained to quickly perceive how the other is feeling and we often adjust our communication style. If we are meeting in person, I have even more situational clues to respond to, like body language.
All of those contexts might help me to better understand a message. Without those, I'm left to read that message primarily from my context and point of view and frequently this leads to huge misunderstandings that result in a painful email.
A Checklist For Painful Email
When you get a message that you have an emotional reaction to, work through this checklist:
Breathe
Read it a second time slowly (I often miss a key word when reading an email)
Ask yourself these questions
· What was going on for this person when they sent the message?
· Where were they?
· What might be missing in the message? Do I have all the information?
· What other explanations might there be for what I am reading?
· Is there another way to interpret or explain what they are saying
· What are they actually asking for versus what I think they are asking for?
Thinking through those things, Robin might've read the email a little differently. She could've speculated that the client had simply been in a rush between meetings and just had a few edits instead of a huge problem with her work. That would've allowed her to relax until she could get things cleared up.
If things aren't resolved for you, DON'T email back. Use your social skills for addressing it diplomatically and follow email etiquette guidelines.  Pick up the phone. The fastest way to sort something out it to get in a live conversation. You can ask clarifying questions, hear the other person's tone of voice and quickly get to the heart of the matter.
We can do our part too when we're sending messages. While email is very quick it's frequently the wrong medium for most conversations!
Use the Right Tool for the Job
As a veteran in the working world, I might have a pretty good grasp of what communication tools to use for what situations, but not everyone has actually been taught these guidelines. And we know they change and evolve over time.
Here are my quick guidelines for which method of communication to use for what:
Texting/IM
Coordinating appointments
Clarifying something
Sharing lists (groceries)
Make quick requests
Update my status (running late)
Email
Confirming conversations (think memo's from days gone by)
Coordinating action (time, place, who's doing what)
Sharing information (itineraries, plans, proposals)
Sending information (invoices, money, )
Voice Conversations
Anything challenging or where there may be differences
Anything that could easily be misunderstood
Face to Face Meetings
Resolve complex issues
Performance Review
Designing something
In Robin's case, if her client had picked up the phone and left her a message, some of his appreciation would've likely come through and this mini-drama could've been avoided.
Sometimes it pays to go back in time and think about how we used to do things! We don't have to communicate at the pace email allows us. We can slow down, be thoughtful and take our time to create and respond valuably in conversation. And when others don't, we can also slow down our reaction and think things through before feeling unnecessary anxiety that wasn't intended in the first place.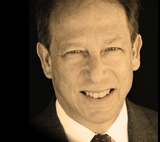 Guest blogger David Goldsmith is a Senior Partner at The Goldsmith Group. He was the former chief operating officer of CoachInc.com and past President of CoachU. He is passionate about helping people and has consulted and coached hundreds of businesses since 1991. Prior to that he operated a number of successful businesses in the fields of customer care and broadcast services.